Our Security Camera Offer Vs The Competition: Turing.AI Security Cameras Vs Ring Vs Hikvision Vs Dahua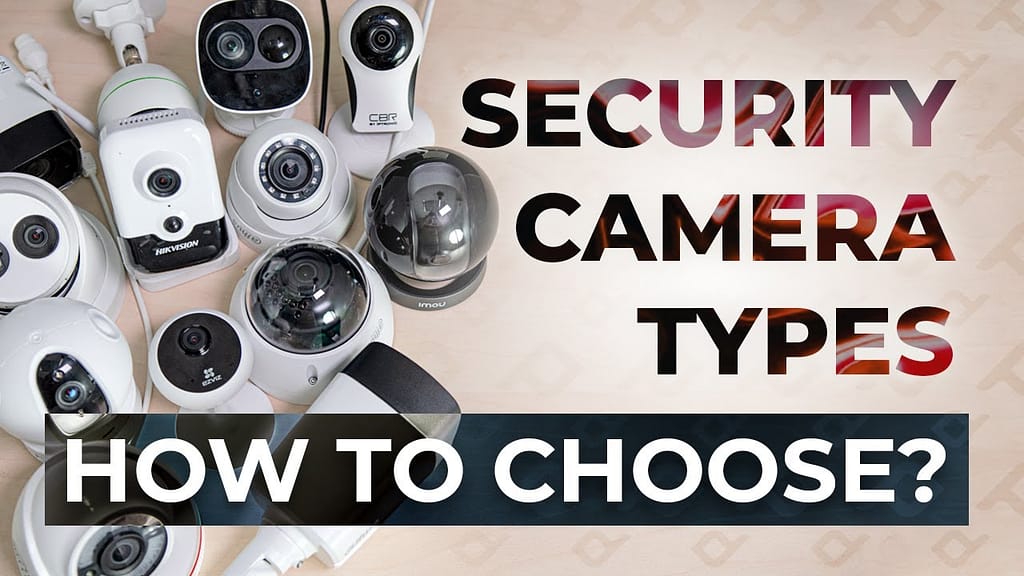 Explore the fundamental differences among the top selling camera choices available in the market. Identify the hardware and user interface that perfectly match your personal preferences and requirements, ensuring the utmost safety and security of your home or business. Verify whether your cameras comply with NDAA regulations for an added peace of mind.
The importance of choosing the right security camera:
At Smarttech Security & Automation, we understand the importance of finding a security system that you can trust. We recognize that every security system has its own unique features and image quality, and we believe in providing our customers with a user-friendly experience. We know that it can be overwhelming to navigate through various options and determine the true video quality without a thorough investigation of the hardware, camera lens, and recorder NVR.
To address this challenge, we are committed to guiding buyers in selecting the right security system for their homes or businesses. In today's modern security atmosphere, we believe that an ideal security camera experience should be easy to use, highly secure, and equipped with artificial intelligence capabilities and cloud services. It is essential to ensure NDAA compliance to maintain security. However, striking the perfect balance between security and ease of use can often be a daunting task, leaving installers with offerings that fall short of users' expectations. Whether it's a poor app experience or hardware quality not matching the specifications, customers are often left disappointed.
To overcome these challenges, Smarttech Security & Automation has made the decision to focus primarily on the installation of Turing.AI cameras. We firmly believe that Turing.AI cameras outperform their competition, including Ring, Hikvision, and Dahua. As a testament to our confidence in these cameras, we offer free Turing.AI product demos for Nassau and Suffolk County residents in New York. During these demos, we provide hands-on reviews of the user app experience and camera quality.
Turing.AI Cameras: What makes their security cameras our choice for Long Island New York security camera installations
So, why have we chosen Turing.AI cameras for Long Island, New York security camera installations? The answer lies in their exceptional features and capabilities. Turing AI provides a comprehensive platform with award-winning AI algorithms that seamlessly connect with industry-leading cameras and robots. This integration allows for the transformation of video feeds into actionable alerts and insights, available 24/7. With Turing AI, you can expect advanced analytics, sophisticated search functionalities, and real-time guidance to inform your actions. All of this is delivered through a simple, secure, and reliable cloud platform, ensuring the safety of your employees, the security of your facility, the efficiency of your operations, and the safety of your private residence.
Turing Smart Series NDAA-compliant IP cameras and NVRs are at the forefront of AI security, offering optimal image clarity and color accuracy even in low-light conditions. Leveraging People Analytics, Turing AI enhances safety and security through facial recognition, people and vehicle detection, license plate detection, and intrusion detection. These capabilities enable the creation of alerts and notifications for persons of interest and vehicles of interest. Moreover, our Turing.AI Camera installations come with a complimentary one-year AI Alerts package, with the option to renew, as well as a bonus 10-year warranty per device. After the trial period, you can continue to use your cameras for free, with local recording, remote viewing, and basic non-AI alerts for life.
What is NDAA compliance? Why are Dahua and Hikvision non compliant?
Now, let's address NDAA compliance and the reasons why Dahua and Hikvision are non-compliant. Dahua and Hikvision, as leading Chinese manufacturers, dominate the global market for business-grade security cameras. While their popularity is undeniable, it's important to note that they do not meet the requirements of the National Defense Authorization Act (NDAA) compliance. For businesses involved in the installation of security cameras in government buildings or working with government-funded entities, NDAA compliance is a mandatory requirement for projects. However, this compliance is not currently mandatory for residential properties or private businesses (as of 2023).
Hikvision And Dahua: Not as secure or affordable as they may seem
Using non-NDAA-compliant security cameras from Dahua and Hikvision poses certain risks. These cameras often have known security vulnerabilities that can be exploited by hackers, allowing unauthorized access to the camera's feed from anywhere. Additionally, the high silicon chipsets used in these cameras, which are prohibited by section 889 of the NDAA, have a history of cybersecurity issues and the potential for backdoor accessibility, making them attractive targets for hackers. Consequently, choosing non-NDAA-compliant cameras may result in the need for earlier replacements and additional costs in the long run.
Ring Cameras: Misleading customers about security affordability and installation labor
Moving on to Ring cameras, these devices are frequently discussed when considering new security camera options. Marketed as wireless and affordable, Ring cameras may seem like an appealing choice. However, there are several important factors to consider before making a decision. While they are priced attractively, ranging from $150 to $250, their wireless nature makes them vulnerable to hacking or interference from neighboring signals, which can negatively impact their functionality. Moreover, wireless cameras consume significant network bandwidth, potentially causing a decline in internet speed and overall user experience. The hidden costs associated with Ring cameras are twofold. Firstly, if you install Ring cameras without investing in a secondary high-speed wireless network, they can significantly degrade your existing wireless network's performance. Secondly, despite being marketed as wireless, Ring cameras still require a constant power source, either through wired connection or battery charging. Thus, the perceived affordability of Ring cameras can be deceptive, as additional expenses may arise for proper installation and maintenance.
Making the right decision for your Long Island New York security camera purchase is important to us!
At Smarttech Security & Automation, we prioritize transparency throughout the sales process. We understand that customers may receive offers from other businesses or have heard about Dahua or Hikvision without fully understanding what they are purchasing or how it will work for their specific needs. Our goal is to provide a comprehensive and reliable security solution that meets your requirements. As a partner vendor for Turing.AI, we are dedicated to educating our customers and assisting them in selecting the right security system that offers a user-friendly experience and NDAA compliance. We value the opportunity to serve Long Island residents, and we look forward to installing your security system. Contact us today to learn more about our services.