The Indispensable Role of Security Cameras: Safeguarding Our World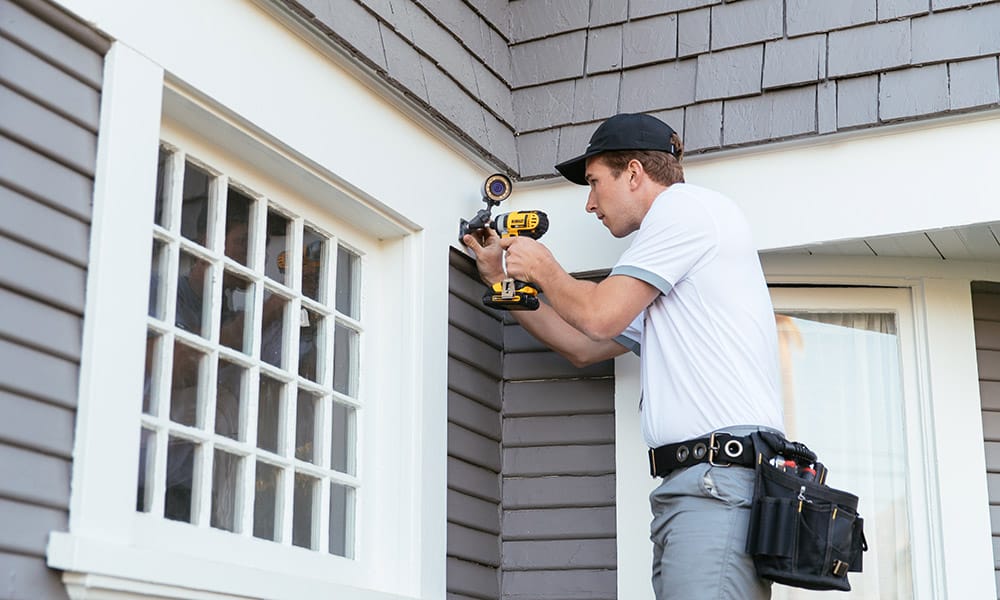 In an increasingly interconnected and dynamic world, security cameras have become an integral part of our daily lives. They serve as watchful sentinels, protecting our homes, businesses, public spaces, and communities from potential threats. Beyond their mere presence, security cameras play a pivotal role in deterring crime, assisting law enforcement, and ensuring the safety and well-being of individuals. In this article, we will explore the significance of security cameras and how they contribute to creating a secure environment for everyone.
Preventing Crime and Discouraging Wrongdoers
One of the primary benefits of security cameras is their ability to prevent crime. By acting as a visible deterrent, these devices significantly reduce the likelihood of criminal activities. The mere presence of cameras can dissuade potential wrongdoers, as they are aware of the increased risk of being caught on video. When faced with the prospect of being identified and held accountable for their actions, individuals with malicious intent often think twice before engaging in unlawful behavior.
Assisting Law Enforcement
Security cameras serve as invaluable tools for law enforcement agencies in the investigation and prevention of crimes. When incidents occur, these cameras provide crucial visual evidence that can aid in identifying perpetrators, establishing timelines, and reconstructing events. High-resolution footage from security cameras can be instrumental in solving crimes, leading to the swift apprehension of suspects and the recovery of stolen property. Additionally, the recorded footage can serve as admissible evidence in legal proceedings, enhancing the overall effectiveness of the justice system.
Monitoring and Maintaining Public Safety
Public spaces, such as streets, parks, and transportation hubs, greatly benefit from the presence of security cameras. Surveillance systems in these areas enhance the safety of individuals by keeping a watchful eye on potential threats or suspicious activities. Security cameras in public spaces also provide a sense of reassurance and peace of mind, fostering an environment where citizens feel protected and can go about their daily lives without undue concern.
Employee and Customer Safety in Businesses
Businesses of all sizes rely on security cameras to safeguard their premises, protect employees, and ensure customer safety. By monitoring entrances, exits, and critical areas, cameras can deter internal theft, unauthorized access, and acts of violence. Not only do security cameras help prevent incidents, but they also allow for immediate response in case of emergencies. Quick identification of potential hazards, accidents, or dangerous situations enables business owners and security personnel to take prompt action, minimizing harm and ensuring the well-being of everyone on the premises.
Traffic Monitoring and Accident Prevention
Beyond their role in security, cameras also play a vital role in traffic management and accident prevention. Surveillance systems installed on roads and highways help monitor traffic flow, identify congestion hotspots, and enhance overall transportation efficiency. In the event of accidents or traffic violations, security cameras provide valuable evidence to law enforcement agencies and insurance companies, facilitating the investigation process and determining liability.
Privacy Considerations and Ethical Use
While the importance of security cameras is undeniable, it is crucial to strike a balance between surveillance and individual privacy. Governments, organizations, and individuals must use these technologies responsibly and ensure compliance with privacy laws and regulations. Proper placement, clear communication about surveillance, and secure storage and access protocols are essential to protect the privacy rights of individuals while reaping the benefits of security cameras.
Security cameras have become indispensable tools in modern society, safeguarding our homes, businesses, public spaces, and communities. With their ability to deter crime, assist law enforcement, monitor public safety, and prevent accidents, these devices contribute significantly to creating a secure environment for individuals. While leveraging the advantages of security cameras, it is equally important to respect privacy rights and ensure responsible and ethical use of surveillance technology. By doing so, we can harness the full potential of security cameras