Detect and Report Property Damage from Fireworks with Smart Security Cameras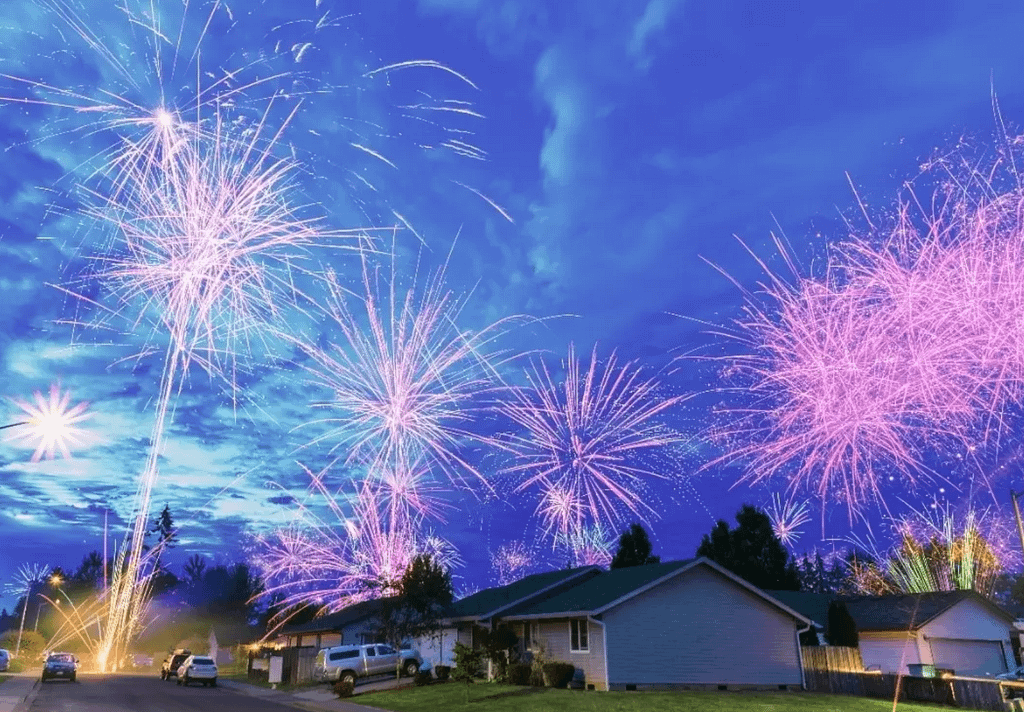 The Fourth of July is a time for celebration, with fireworks lighting up the Long Island New York night sky. While the festivities bring joy and excitement, they can also pose a risk to property owners. Fireworks-related accidents and property damage are not uncommon during this time of the year. Fortunately, with the advancements in security camera technology, you can now have a watchful eye on your property and easily detect and report any damages caused by fireworks.
Power of Motion Detection and Recording
Security cameras have become an essential tool for property owners of Nassau County New York in safeguarding their homes and businesses. With the ability to capture events on motion, these cameras serve as vigilant guardians, monitoring your property 24/7. By strategically placing security cameras around your premises, you can ensure comprehensive coverage and enhanced security.
When it comes to fireworks-related incidents, security cameras prove to be invaluable. In the event of property damage caused by fireworks, these cameras will record the incident, capturing crucial evidence that can aid in identifying the culprits and supporting insurance claims. The recorded footage can be crucial for law enforcement agencies as well, enabling them to investigate and apprehend those responsible for the damages.
Advanced Turing Smart AI Cameras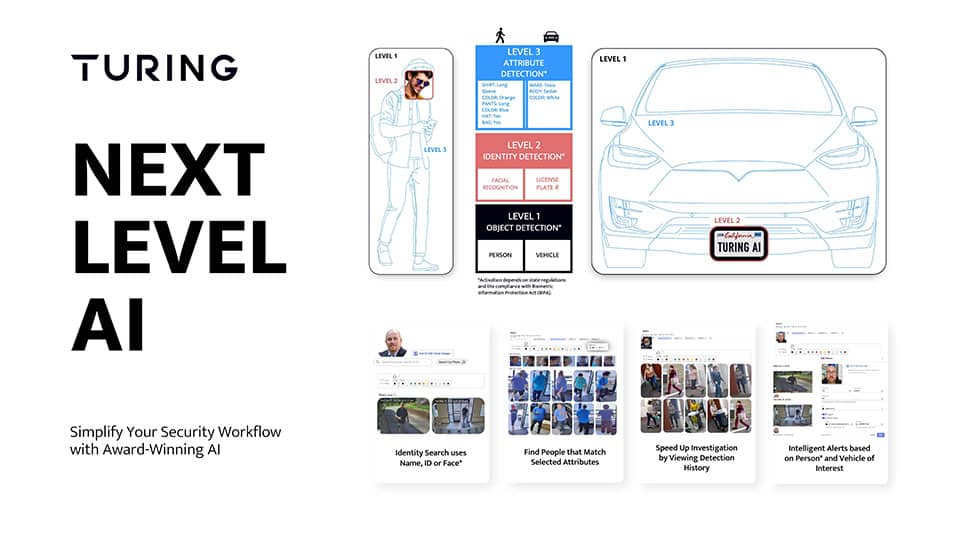 Not all security cameras are created equal. Modern security camera systems, such as the industry leading Turing Smart AI cameras, offer a range of intelligent features that significantly enhance their effectiveness in detecting and analyzing events.
Facial Detection: With facial detection capabilities, these cameras can identify individuals entering or loitering around your property. In the unfortunate event of property damage, the recorded footage can help you identify the person responsible, providing vital information to the authorities.
Vehicle Detection: The Turing AI cameras can also detect vehicles, allowing you to monitor any suspicious activity around your property. In cases where fireworks result in damage caused by a passing vehicle, the camera's ability to capture the incident can be instrumental in identifying the perpetrator.
Smart Search: Searching through hours of recorded footage to find a specific event can be a time-consuming task. However, with smart search features, you can quickly locate relevant footage within seconds. This feature is particularly useful when you need to review the recorded footage to identify the exact moment when property damage occurred.
Smarttech Security & Automation: Your Trusted Partner
At Smarttech Security & Automation , we understand the importance of protecting your property in Nassau County New York. Our expertise lies in providing top-of-the-line security camera solutions that meet your specific needs. Our team of professionals is well-versed in the installation and configuration of Turing Smart AI cameras.
We offer a free security camera installation quote for our Nassau County New York security camera installation customers, tailored to your property requirements. By choosing our services, you can enjoy peace of mind knowing that your property is under constant surveillance, with the ability to detect, record, and report any damages caused by fireworks or other incidents.
As we celebrate the Fourth of July holiday, it is crucial to ensure the safety of our properties. Installing security cameras with motion detection capabilities can help you detect and report property damage resulting from fireworks. With the added benefits of advanced Turing Smart AI cameras, such as facial detection, vehicle detection, and smart search, you can quickly find relevant footage when needed.
Smarttech Security & Automation is dedicated to providing exceptional security camera solutions. Contact us for a free security camera installation quote, and let us help you safeguard your property. Have a happy and safe Fourth of July holiday!
Contact Us Now For Your Free Installation Quote
Nassau County Long Island, New York customers can expect a prompt and personalized security recommendation within 24 hours of submitting their form. Upon receiving your form, we will conduct a complimentary security consultation tailored to your needs, either through a convenient remote phone call, video call, or an in-person visit at your location. Once we have identified the ideal security solution for you, we will work together to schedule an installation date of your preference, based on our earliest availability.